🤖 Warning: Current page has been automatically translated into English, and should be reviewed by a human translator. Expect some wacky wording!
Find your Community
The bot is intended to be used within a group or channel. Usually each city has one or more communities, especially large cities.
To find a Pokémon GO community in your area you can use the community map.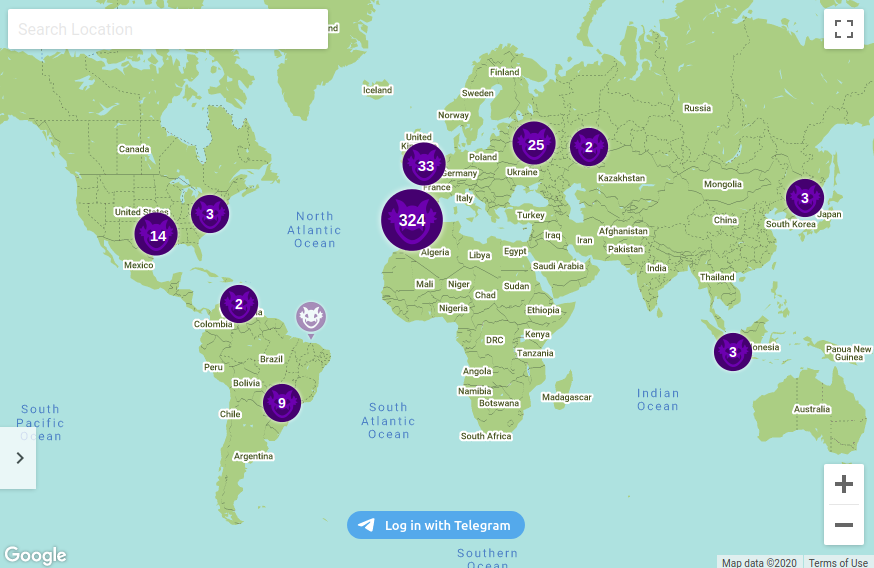 If you cannot find a community in your area, you can create a new one. In that case you will need read the help for administrators where it explains how to put the bot in a group and configure it correctly.
---